From A to Z on Assistor PS
1. Downloading Installation File
First, download Assistor PS installation file from the Download page(Choose between Windows or Mac).
Go to Download Page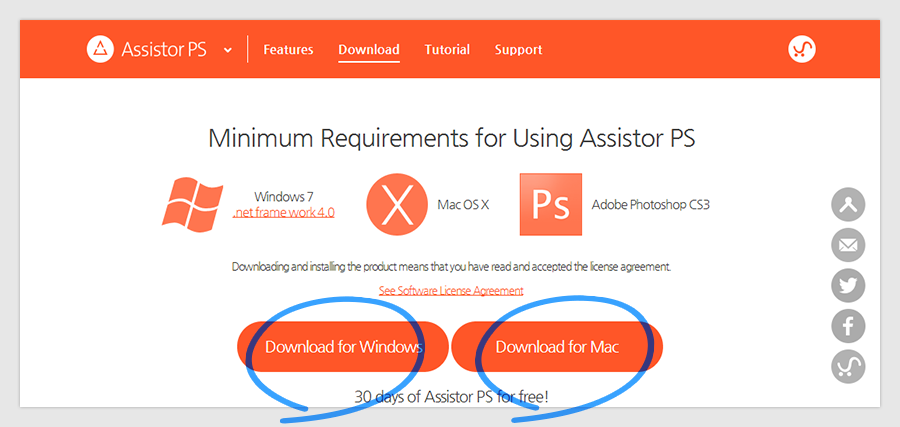 2. Installation
Before you run the installation file, please check your computer specifications.
Requirements : Windows 7 or higher / Mac OS X or higher / Photoshop CS3 or higher, net framework 4.0 needed for Windows.

3. After Installation
Assistor PS is a tool used with Photoshop. Open your file in Photoshop and do your design work with Assistor PS on your side.
(Works with Photoshop CS3 or higher)

4. How to Use
With Assistor PS, you can get the information of an object by selecting the layer. It also provides various functions for daily design work.
One of its' main functions are activated with these 6 buttons. Try each of them out and you will be able to figure out how to use the software in no time. (Starting from left, Position, Size, Spacing, Font, Guide Box and Layer Snips)

If you have any questions or suggestions, please contact us via email at service@witstudio.net.